Fuji TV will air the 2015 theatrical film Dragon Ball Z: Resurrection 'F' ("Revival of 'F'") next month with newly-added material focusing on the future version of Trunks: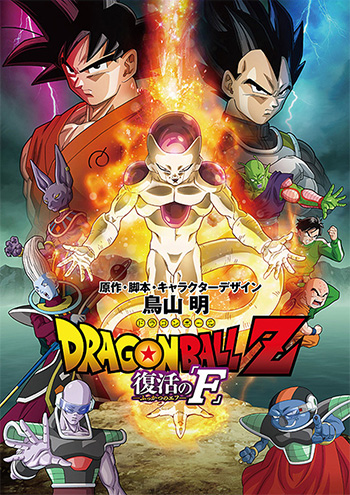 The big hit Dragon Ball Z: Resurrection 'F', which took in more than ¥3.7 billion at the box office, will get its first uncut terrestrial broadcast on Fuji TV at 9:00 p.m., August 27th (Saturday)! What's more, in addition to the main film, for this day only there will also be broadcast scenes of the "Future" adult Trunks (who appears in Dragon Ball Super, airing every Sunday at 9 a.m.), showing his perspective on his historic battle with Freeza. This added part is newly made just for this day, and none of its footage was shown in theaters.
Trunks' only appearance in the original version of the film was in a short flashback showcasing Freeza's death on Earth: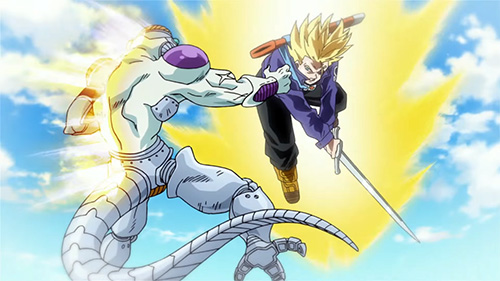 The 2013 theatrical film, Dragon Ball Z: Battle of Gods, received its own "Special Edition" broadcast on Fuji TV which added a wealth of new scenes. This edition was later re-released on home video internationally as well as (eventually!) in Japan.
The ongoing Dragon Ball Super TV series re-told both the Battle of Gods and Resurrection 'F' storylines, changing up events, locations, and plot-points along the way before moving into its own new, original content; the current story arc focuses on the future version of Trunks.