Dragon Ball Fusions for the Nintendo 3DS was released last week in Japan, and half the Kanzenshuu staff has been plugging away at it relatively nonstop! Though no international release has been announced, Fusions deserves your attention — tune in this episode for our initial thoughts on the game!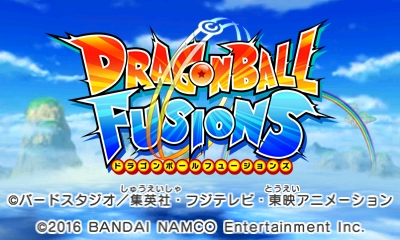 SHOW DESCRIPTION:
Episode #0409! Mike and Jake provide early impressions on "Dragon Ball Fusions" for the Japanese Nintendo 3DS. Particularly in light of "Dragon Ball Heroes" and its own on-going success, what does "Fusions" bring to the table? Should fans think about importing the game with seemingly no international distribution on the horizon?
REFERENCED SITES:
Enjoy! Discuss this episode on the Kanzenshuu forum, and be sure to connect with us on Twitter, Facebook, Instagram, Google+, and Tumblr.
Our podcast feed is available via iTunes and/or Google Play Music. You can also listen to this episode by directly downloading the MP3, or you can listen on YouTube and/or SoundCloud.