Dragon Ball Fusions debuted on the Nintendo 3DS in Japan 04 August 2016, pulling in strong numbers during its first (partial) week on sale.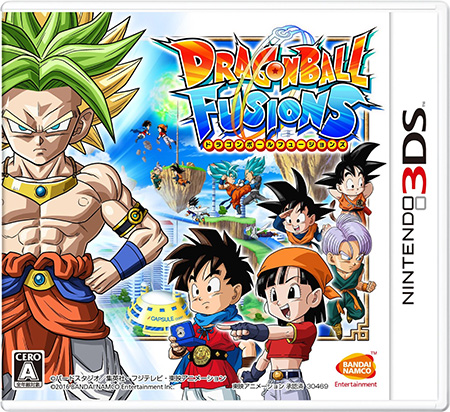 According to the Media Create sales list for the reporting period of 01 August 2016 to 07 August 2016, the game pushed 77,509 copies, making it the second-best selling game of the week (conceding the top spot to the latest Etrian Odyssey, also on the Nintendo 3DS).
Fusions' first week sales edge out last year's Extreme Butōden (also on the Nintendo 3DS), which pushed 74,660 copies during its own first week.
Dragon Ball Fusions, developed by Ganbarion for Bandai Namco, is the latest Dragon Ball franchise video game and is exclusively available on the Nintendo 3DS in Japan. Check out Episode #0409 of our podcast for our first impressions with the game.