Toei Animation and Crunchyroll have announced a forthcoming simulcast initiative for the Dragon Ball Super television series. Beginning 22 October 2016 at 6:00 p.m. (Pacific Time) with episode 63, new episodes of the series will be available each week on the streaming service, with the previous batch of episodes to be added at a later point.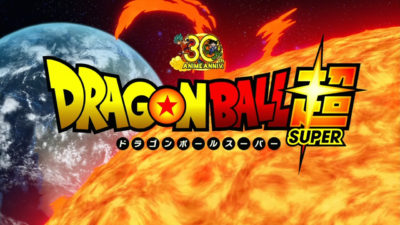 In their announcement, Crunchyroll clarified that "paid and free users" will include, "United States, Canada, Australia, and New Zealand" while it, "…will also be available to Crunchyroll paid members in Latin America and South Africa."
Arguably the biggest and most influential anime franchise of the last several decades, Dragon Ball's latest series continues the story from the wildly popular manga of the same name, and has been highly anticipated by U.S. fans as soon as the series was announced and started airing in Japan last year.

"We're thrilled that this licensing partnership with Toei Animation means that Crunchyroll will provide American fans access to Dragon Ball Super," said Crunchyroll Co-Founder and General Manager Kun Gao. "Crunchyroll has always strived to be a beacon for anime fans to watch the shows they love through safe and legal means, and now that Dragon Ball Super will become available on our platform, fans no longer have to resort to drastic means to find out how the story continues after decades of waiting for a reboot."

"Crunchyroll has long been a valued partner and we're excited to present Dragon Ball Super to its vibrant community," said Masayuki Endo, President of Toei Animation Inc. "The amount of work and imagination that went into creating Dragon Ball Super is unprecedented and we appreciate the awesome contributions of Mr. Toriyama and our team at Toei."
Like many shows, Dragon Ball Super has been wildly pirated — with varying degrees of translation competence — by the franchise's international fans since its debut in July 2015 in lieu of an official simulcast. Dragon Ball Super is currently airing or announced for an impending debut in several international territories, with each of these dubs specifically airing with a traditional television broadcast. Beyond this new simulcast, no American distribution (such as one including an English dub and bilingual home release by FUNimation) has been announced as of yet. Viz is currently releasing the series' manga "comicalization" on a biweekly schedule for free on their website; chapter nine was released earlier this month, and the first collected edition will be released in print in May 2017.