Bandai Namco has revealed Hit — the assassin from Universe 6 who debuted during the God of Destruction Champa arc in the Dragon Ball Super television series — as a playable character in the forthcoming Dragon Ball XENOVERSE 2 video game.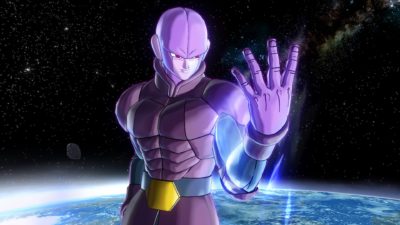 A teaser video has been released:
A gameplay video has also been released:
Hit will be joined by teammates Cabba and Frost in the game's first downloadable content release at an as-of-yet unspecified point in time.
Goku Black from the current Future Trunks arc of Dragon Ball Super was previously announced as a pre-order bonus.
Dragon Ball XENOVERSE 2 is in development for the PlayStation 4, Xbox One, and PC. In North America, the game will launch for consoles 25 October 2016 with a PC release following 28 October 2016. In Europe, the game will launch across all platforms 28 October 2016. In Japan, the game will exclusively launch on the PlayStation 4 console 02 November 2016.