Similar to events from the last several years, Bandai Namco has announced an upcoming live stream 23 October 2016 in celebration of the card-based arcade game Dragon Ball Heroes' sixth anniversary and major update to Super Dragon Ball Heroes in Japanese arcades next month. The live stream will feature voice actors Masako Nozawa (Son Goku, et al.) and Ryō Horikawa (Vegeta) as special guests where they will discuss the game as well as the ongoing Dragon Ball Super television series.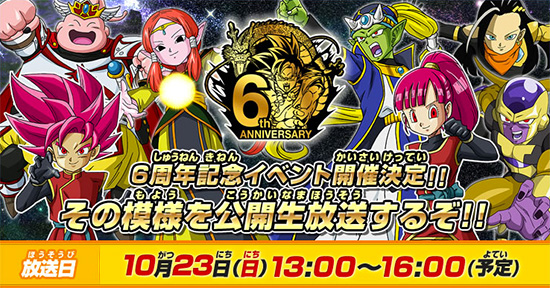 To commemorate the event, original author Akira Toriyama contributed his own short comment and congratulations to Bandai Namco and the players:
Thanks for always playing Dragon Ball Heroes! Looks like it's reached its 6-year anniversary! As the original author, it makes me really happy that people have enjoyed it for so long! And apparently come November it'll evolve into Super Dragon Ball Heroes and become even more fun! Wow! It looks like the whole Bandai staff won't stop evolving either! From now on, keep on enjoying this game's super battles as hard as you can!!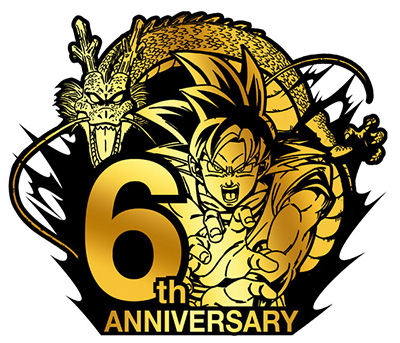 In addition to Trunks, Super Saiyan Rosé Goku Black, and Zamasu as they appear in the Dragon Ball Super television series, Famitsu also posted game designs for "Vegeks" (ベジークス Bejikkusu), "Freeza: Xeno", and "Demon God (Majin) Towa":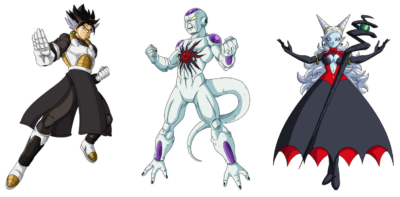 Over 500 million cards have been shipped for the Dragon Ball Heroes arcade game over the course of its six years thus far. The game will transition to new hardware (while remaining backward compatible with all existing cards) for Super Dragon Ball Heroes 17 November 2016 in Japan. Two Nintendo 3DS game adaptations — 2013's Dragon Ball Heroes: Ultimate Mission and 2014's Ultimate Mission 2 — have been released exclusively in Japan.
Thanks as always to everyone in our forum's giant Dragon Ball Heroes thread for the various heads-ups!