Following last weekend's first "raid" quests in Dragon Ball XENOVERSE 2, Bandai Namco has announced a second round of quests scheduled for this weekend featuring Janenba's sword as a reward:
The next Dragon Ball XENOVERSE 2 Raid Event is going down on Sunday and here are the details:

When: November 13th (Sunday) 09:00am to 5:00pm PST
Who (Boss): Janemba
What (Prizes):
– Participation Prize: Hercule Badge, Trendy Shoes

– Contribution Point Prize
2,000 Points: Topknot wig
50,000 Points: Janemba's Sword

After every battle against a Raid Boss, you will be getting points depending on how much you helped out during the quest.
(These points are calculated based on the damage you have done and also if you helped your allies recover)

– Mission Accomplished Prize: 10 TP Medals
The prize you get when you defeat the boss at Level 99

– Conquer Prize: 25 TP Medals
(This is given out to the players who defeated the Boss that is at level 99.)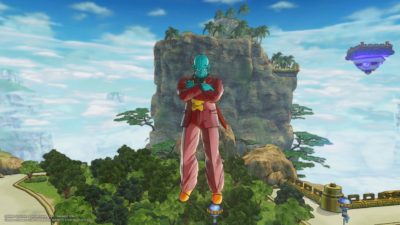 Dragon Ball XENOVERSE 2 is available worldwide for the PlayStation 4, Xbox One, and PC. In North America, the game launched for consoles 25 October 2016 with a PC release following 28 October 2016. In Europe, the game launched across all platforms 28 October 2016. In Japan, the game exclusively launched on the PlayStation 4 console 02 November 2016.