Our written "Reviews" section has been a bit neglected in favor of the convenience offered by our podcast, but the announcement (and subsequent release date adjustment!) of Dragon Ball Fusions was just the right kick in the pants to knock out another review!
Though we gave our first impressions of the game back on Episode #0409 of our podcast (and we will have a three-way follow-up later this week on the show), dive in to the full written review here for a deeper look at what's in store for you next week in the domestic release!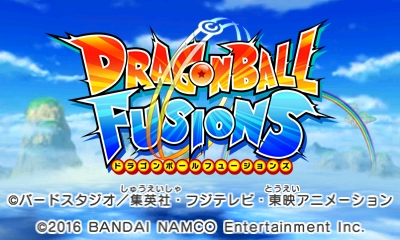 Dragon Ball Fusions, developed by Ganbarion for Bandai Namco, is the latest Dragon Ball franchise portable video game and is exclusively available on the Nintendo 3DS in Japan. The game has sold upward of 170,000 copies thus far in Japan. The game is scheduled for an international localization, hitting North America this month and Europe in February 2017.