Dragon Ball Super episode 69 was a return-to-form, in that it essentially reverted so far back that it went all the way around into a Dr. Slump episode! This week on the podcast we dig in to all the references and call-backs to help you get the most out of your viewing experience!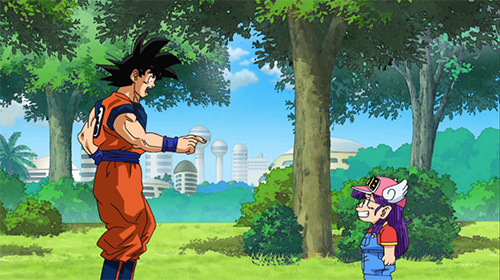 SHOW DESCRIPTION:
Episode #0416! Mike and Jake review "Dragon Ball Super" episode 69 along with all of its "Dr. Slump" (and various other parody!) references and call-backs. From the real Dr. Mashirito to Vegeta as the external voice of reason, tune in for a master class in Toriyama humor.
REFERENCED SITES:
Enjoy! Discuss this episode on the Kanzenshuu forum, and be sure to connect with us on Twitter, Facebook, Instagram, Google+, and Tumblr.
Our podcast feed is available via iTunes and/or Google Play Music. You can also listen to this episode by directly downloading the MP3, or you can listen on YouTube and/or SoundCloud.