Japanese band THE COLLECTORS has announced that their upcoming new song — "An Evil Angel and Righteous Devil" (悪の天使と正義の悪魔) — will take over as the seventh ending theme song for the Dragon Ball Super TV series beginning in January. The new theme song will likely debut 08 January 2016 with episode 73, as the series will be on break the week prior for a New Year's celebration parade.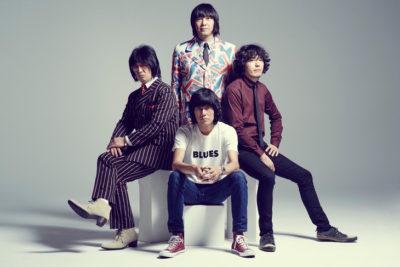 The new album, commemorating the band's 30th anniversary, is set to be released 07 December 2016, and will feature "An Evil Angel and Righteous Devil" as the opening track.
The standard edition of the album (COCP-39781) will retail for ¥2,593 + tax. A two-disc "Limited Edition" version of the album (COZP-1266-7) will also be available for ¥4,630 + tax, which will come packed with a bonus DVD featuring footage from their live "EPISODE I" concert at the Hibiya Outdoor Theater.
Both editions are available for pre-order on CDJapan, while a preview of "An Evil Angel and Righteous Devil" can be heard on Amazon Japan.
CD singles for the show's first six ending themes — "Hello Hello Hello" by Good Morning America, "Starring Star" by KEYTALK, "Light Pink" by LACCO TOWER, "Forever Dreaming" by Czecho no Republic, "Easy-Going Dance" by Batten Showjo Tai, and "Chao Fan MUSIC" by Arukara — have been released. A CD single for the show's opening theme — "Chōzetsu ☆ Dynamic!" by Kazuya Yoshii — was released 07 October 2015.