The sixty-eighth episode of the Dragon Ball Super television series — which aired 27 November 2016 — revealed that episode director Kōhei Hatano (羽多野浩平) has been appointed as the new lead series director, alongside previous lead director Morio Hatano (畑野森生).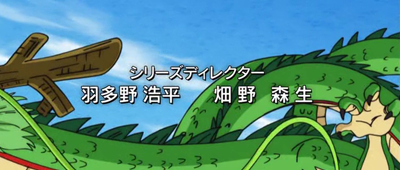 Morio Hatano previously took over as the lead series director in episode thirty-three, replacing the series' original director Kimitoshi Chioka, who assisted him in the role up through episode forty-six before leaving the series. In most cases, the addition of a second series director typically occurs when the lead series director has become too busy with other significant projects or is in need of assistance managing and overseeing the series. However, it appears Dragon Ball Super will not be following this standard industry norm, as is evident by similar past events, and instead will be rolling through new directors as needed.
As of this post, Kōhei Hatano has directed six episodes of Dragon Ball Super (8, 19, 26, 38, 47, and 56) and storyboarded an additional three episodes (64, 68, and 69). Kōhei Hatano has previously worked for Tatsunoko Production and Studio Fantasia, where he directed and storyboarded a few episodes of Dai-Shogun – Great Revolution, Freezing Vibration, and Tenkai Knights, among many other. Since mid-2014, he has largely been involved with Dragon Ball Super, in addition to directing a single episode of One Piece. This is his first series director role to date.