In conjunction with yesterday's Nintendo Switch showcase, Bandai Namco has announced a forthcoming port of Dragon Ball XENOVERSE 2 for the new system.
In television and table mode the game will support one or two players, while in mobile mode the game will support one player.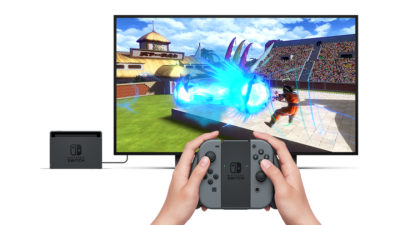 The Nintendo Switch will release worldwide 03 March 2017. A release date and price for the Dragon Ball XENOVERSE 2 port has yet to be determined. In a tweet about the upcoming port, Bandai Namco referred to the game's title as "tentative," which in some cases suggests a forthcoming subtitle and extra functionality or content over previous game versions (though, to be clear, there is nothing inherently implied by this tentative title).
Dragon Ball XENOVERSE 2 is currently available worldwide for the PlayStation 4, Xbox One, and PC. In North America, the game launched for consoles 25 October 2016 with a PC release following 28 October 2016. In Europe, the game launched across all platforms 28 October 2016. In Japan, the game exclusively launched on the PlayStation 4 console 02 November 2016.