After posting and quickly removing listings for their Dragon Ball Z Kai: The Final Chapters home video release, FUNimation's online shop has adjusted the "Part One" availability to a standard DVD package in addition to an all-in-one package featuring Blu-ray, DVD, and Digital HD Ultraviolet versions.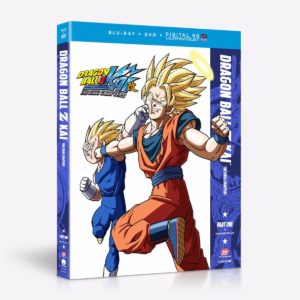 The new package is listed for $54.98 MSRP with the same specifics as the previous listing: episodes 99-121 spread across three Blu-ray discs and hitting shelves 25 April 2017.
Thanks to Omar for the heads-up!