"Legend 18" — the final volume in Shueisha's "Digest Edition" of the Dragon Ball manga, released earlier this month in Japan — wraps up with 2004's updated kanzenban ending, rather than the original version of chapter 519 as serialized in Weekly Shōnen Jump and used in subsequent tankōbon collected editions.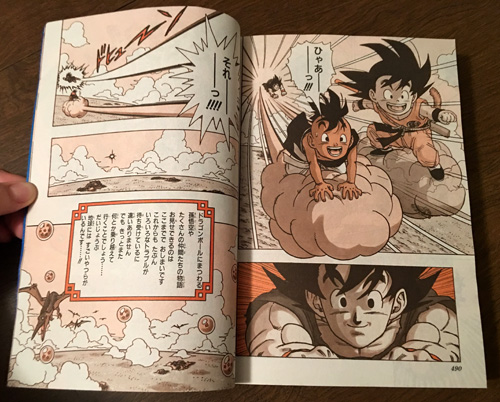 This new ending — written and illustrated by original author Akira Toriyama for the final kanzenban release — expanded upon the original to include two additional pages in which Goku hands Kinto-Un down to Oob. The chapter's final narration was also rewritten to shift the source of Earth's safety from the Dragon Balls to that of the "incredible guys" that reside there. In addition, Toriyama's original goodbye message was replaced with two new panels of Vegeta declaring his ongoing aspiration to defeat Goku.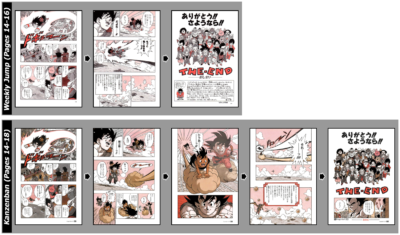 UPDATE: As folks have rightfully pointed out, despite the additions with Oob, the "Digest Edition" does in fact end with Toriyama's original ending message, rather than with Vegeta's monologue:
The "Digest Edition" (Sōshūhen) were originally touted as allowing the reader to "enjoy Dragon Ball the same way as when it was serialized in Jump", and are the same size as the original Weekly Shōnen Jump serialization (JIS B5; 18.2 × 25.7 cm). The volumes each feature an exclusive large foldout poster, the original color pages and titles, promotional slogans, text and logos, and next issue previews.