Following up on several previous "raid" encounters, Bandai Namco has announced a new battle with #17 running in Dragon Ball XENOVERSE 2 this weekend, with Super 17's outfit as one possible reward: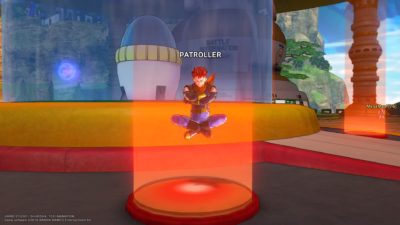 Dragon Ball Xenoverse 2 – Android 17 Raid Event

Dr. Gero's 17th creation is heading towards Conton City this weekend! Battle it out with Android 17. Here are the Raid Event details:

When:
February 18th starting at 10am PST

Rewards:

Participation Reward: Hercule Badge Common
5000 Damage Done: Nickname – "Red Ribbon Army"
5,000 Damage Done: Set of Super Android 17 Costume and Nickname – "Delightful"
30,000 Damage Done: Super Soul "Now it's my turn!"
50,000 Damage Done: 50 TP Medals

GOOD LUCK Time Patrollers!
Dragon Ball XENOVERSE 2 is currently available worldwide for the PlayStation 4, Xbox One, and PC. In North America, the game launched for consoles 25 October 2016 with a PC release following 28 October 2016. In Europe, the game launched across all platforms 28 October 2016. In Japan, the game exclusively launched on the PlayStation 4 console 02 November 2016. The game was also recently announced for the Nintendo Switch.
A second paid downloadable content pack for Dragon Ball XENOVERSE 2 is still due sometime in February 2017; the company has stated that a release date for the pack will be announced next week. The first paid downloadable content pack was released 20 December 2016. Downloadable content packs are included in the cost of the game's season pass, which is available for $29.99 and will cover four total content packs.