This week's podcast is another two-fold sort of news and topic episode: first up we review the twelve God of Destruction names (spellings, likely pun sources, etc.) before turning our attention to the various digital manga platforms in the English-speaking world and the disparate levels of image quality among them all. We have something for everyone, so tune in for some Dragon Ball discussion goodness!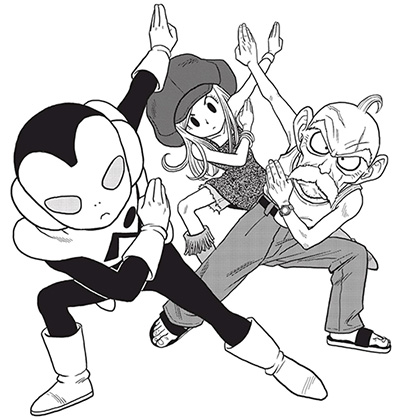 SHOW DESCRIPTION:
Episode #0422! Mike and Julian dissect the names of all twelve God of Destruction characters revealed for the "Dragon Ball Super" TV series' "Universe Survival arc". Each appears to be alcohol-based, so what are the best spelling adaptations in our alphabet? Marc then joins to discuss digital manga storefronts and the varying degrees of image quality out there. One might think the actual publisher is the best source, but are there better options out there?
REFERENCED SITES:
Enjoy! Discuss this episode on the Kanzenshuu forum, and be sure to connect with us on Twitter, Facebook, Instagram, Google+, and Tumblr.
Our podcast feed is available via iTunes and/or Google Play Music. You can also listen to this episode by directly downloading the MP3, or you can listen on YouTube and/or SoundCloud.