Since last updating with several Universe 9 and 11 characters, the official Dragon Ball Super website has unveiled several more characters and their respective voice actors, as has the actual television broadcast of the series.
Universe 2 God of Destruction Xeres (ヘレス heresu) is played by Masumi Asano. Asano previously played Cocoa in the Great Saiyaman two-parter prior to this arc in Dragon Ball Super, as well as the "Elite-Type" Artificial Human Avatar in the Dragon Ball Heroes arcade game.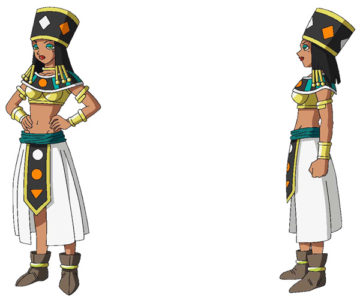 Universe 9's Lavenda (ラベンダ rabenda), the third member of the "Trio de Dangers" (the group's name having been adjusted since an early preview listed them as the "Trio za Dangers"), is played by series veteran Takeshi Kusao, perhaps most well-known as the voice of both the future and present-day versions of Trunks. Lavenda began his battle against Son Gohan in episode 79 of Dragon Ball Super.

Universe 11 competitor Toppo (トッポ toppo), leader of the "Pride Trooper" team, is played by Kenji Nomura. Toppo appeared in a cloak to block a stray blast alongside his Kaiōshin Kai, God of Destruction Vermoud, and accompanying angel in Dragon Ball Super episode 79.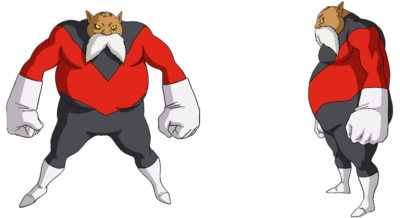 The "Universe Survival arc" began 05 February 2017 with the seventy-seventh episode of the television series. The Dragon Ball Super television series airs Sunday mornings at 9:00 a.m. on Fuji TV in Japan. The series is available for free and premium viewing on licensed sites such as Crunchyroll, Daisuki, and AnimeLab. New episodes are added — in their original Japanese language with accompanying English subtitles — the same day as their Japanese broadcast.