Today for my online book report I will conclusively show the OFFICIAL DEBUNK for the downplay of SSJ God Cell.
The first evidence (EVIDENCE A) is that Cell is actually comprised of Saiyan DNA. This is stated on page 25 of THE ORIGINAL JAPANESE manga volume 25.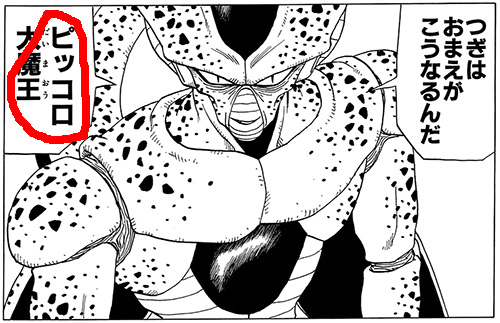 Next, we see that the Dragon Ball Z anime called Cell a "God of Destruction" back in 1992 (EVIDENCE 2). Though none of us will agree on using this source because none of us ever agree, I am clearly in the right because I found this.

Even though I suspect he is one of the gays because he is a moderator on Kanzenshit, TheDevilsCraps correctly cites THE ORIGINAL JAPANESE Chaozenshuu which CLEARLY STATES (EVIDENCE C) that they must be righteous.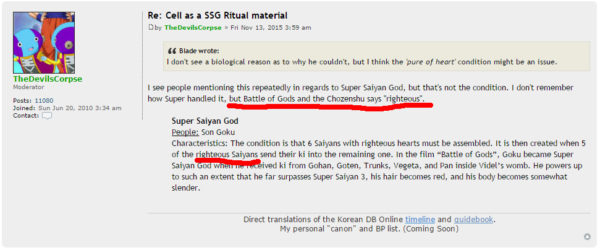 IF A2 + B2 = C2, then EVIDENCE A2 + EVIDENCE B2 = (EVIDENCE C)ELL CAN BE A SUPER SAIJIN GOD.
We have to be as literal as possible here if we are to get to the bottom of the issue, so let's examine Superman. He is a god to our people and he destroys things, so that qualifies as a God of Destruction. If the God of Destruction is able to fight a Super Saiyan God, they are equal. So if Superman is equal to a Super Saiyan God, he is equal to Super Saiyan Goddo Cell.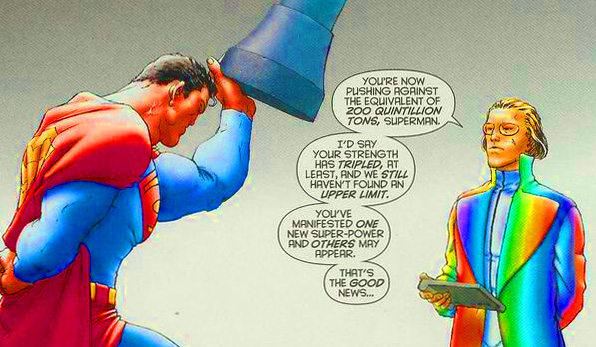 This means that Cell can also bench press a scientist just like Superman, SO STOP DOWNPLAYING CELL.
I made this into a YouTube video so it's credible.
Thank you. I will not be taking questions today. Please direct all inquiries to your butt.