In a previous "Press Archive" update, we shared a massive Dragon Ball overview feature from the February 1996 issue of Antarctic Press' Mangazine. This time around, we are dipping back a year to 1995 and the magazine's coverage of two significant events: (1) FUNimation's acquisition of the Dragon Ball license, and (2) the end of the manga in Japan!
Mangazine Issue #38 (March 1995)
Mangazine's March 1995 issue contains a full-page news article regarding FUNimation's brand-new acquisition: the Dragon Ball franchise. The article covers the company's brief history and their plans for turning Dragon Ball into a weekly syndicated series. Perhaps most notably, the article references a brief license hold by U.S. Renditions, in addition to Harmony Gold's original attempt at the franchise in America!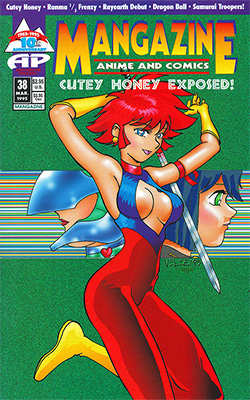 Mangazine Issue #39 (May 1995)
Mangazine's May 1995 issue contains a short story noting the end of the Dragon Ball manga's serialization in Japan. Notable here is an accurate citation for the precise issue (1995 #25), looking ahead to the continued collected edition of the manga and the television series, etc.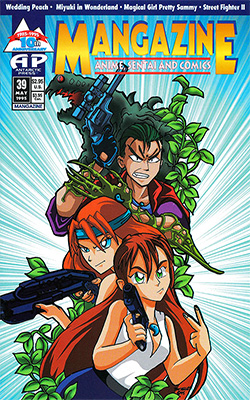 As with our other recent additions, these two articles come courtesy of the positive response during our recent live streams. Stay tuned for more live stream announcements, acquisitions and additions to the section, and more! Be sure to connect with us on Twitter, Facebook, Instagram, and Tumblr.