In conjunction with today's launch of the third paid downloadable content pack for Dragon Ball XENOVERSE 2, Bandai Namco's Japanese branch has released a short overview video featuring the pack's new characters, costumes, missions, etc. along with a recap of previous content packs.
The video features the second Dragon Ball Z opening theme song "We Gotta Power" as background music, with a notation that the song is included as part of a free update to the game. The video concludes with a tease of Super Saiyan God Super Saiyan Vegetto (a.k.a. Super Saiyan Blue Vegetto, Vegetto Blue, etc.), asking viewers to stay tuned to Shueisha's monthly V-Jump magazine for further details.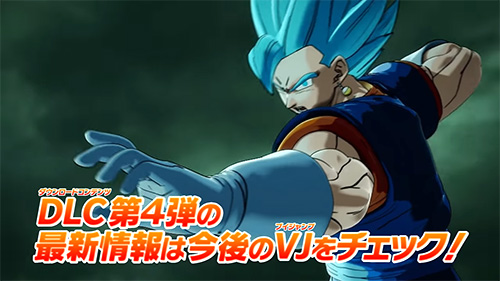 Note that the latest issue of V-Jump — the June 2017 issue, released last Friday — does not detail anything on this forthcoming pack. The July 2017 issue is set for release 20 May 2017.
The company's American branch pegs the downloadable content pack for release in June 2017: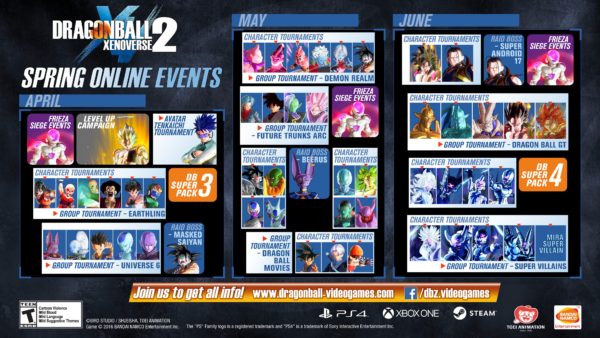 The first paid downloadable content pack was released 20 December 2016, with the second pack following 28 February 2017. Downloadable content packs are included in the cost of the game's season pass, which is available for $29.99 and will cover four total content packs.
Dragon Ball XENOVERSE 2 is currently available worldwide for the PlayStation 4, Xbox One, and PC. In North America, the game launched for consoles 25 October 2016 with a PC release following 28 October 2016. In Europe, the game launched across all platforms 28 October 2016. In Japan, the game exclusively launched on the PlayStation 4 console 02 November 2016. The game was also recently announced for the Nintendo Switch.