In promotion of this weekend's eighty-ninth episode, the Dragon Ball Super television series' official website reveals Yuka Komatsu as the voice of Caulifla, a Saiyan from Universe 6 who debuted (unvoiced and uncredited) in last week's episode. While Komatsu has not provided a voice in the series-proper before now, she has contributed one of the selectable Time Patroller voices in the Dragon Ball XENOVERSE series of video games.
A female Saiyan from Universe 6. Though she looks like a delinquent girl, she has a brilliant fighting sense.
Additionally, a brief MANTANWEB article reinterates the same voice information and provides another brief snippet: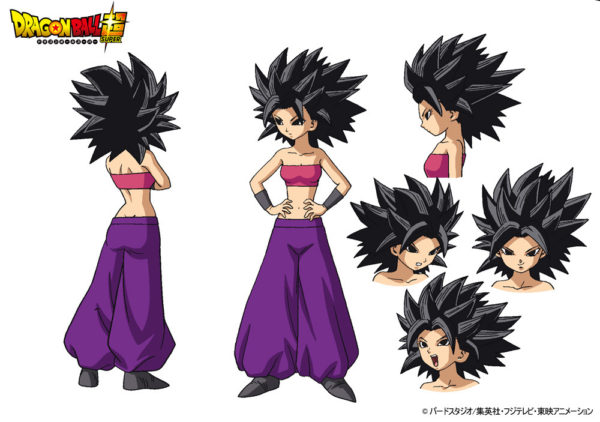 Caulifla, who seems like a "delinquent girl", possesses a genius fighting sense and ends up being scouted by Cabba as a competitor in the "Tournament of Power", the martial arts tournament pitting the universes against one another.
Earlier this week, the source code on the series' official website revealed a seemingly-incomplete biography for a female Saiyan named "Kale" (ケール Kēru):
Always gets chewed out by Cabba for being too nervous. After Cabba tells her to unleash her anger in order to become Super Saiyan, her pent-up stress takes her into a berserker state. Has incredible power once she cuts loose.
The Dragon Ball Super television series now receives weekly simulcast streams on services such as Crunchyroll and Daisuki. FUNimation has also announced their American distribution license for the series, with the English dub beginning earlier this year on Cartoon Network, and a home release set to begin in July.