The official Dragon Ball Super website has updated with a comment from Masako Nozawa (Son Goku, et al.) celebrating the series' upcoming 100th episode milestone: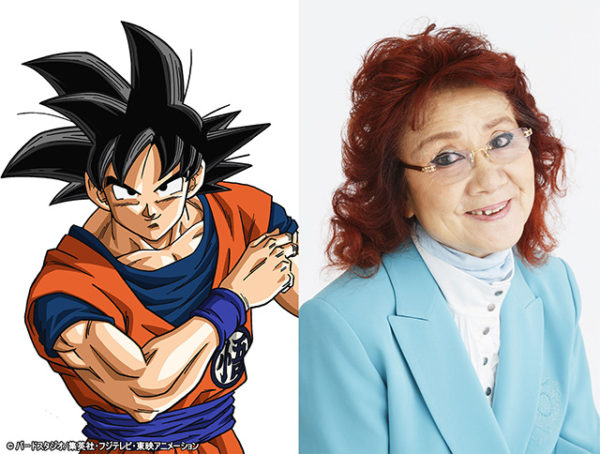 100話ってあっという間なのね!聞いてびっくりしました!
これならまたあっという間に200話もいっちゃいそう!
最近は、ファンの人たちからのメッセージが毎日のように私のところに届いて嬉しいです。
外を歩いてても「毎週観てます」とか「面白いです」ってよく声かけてもらいますし。
ドラゴンボールの個数にちなんで「ドラゴンボール超」も700話を目指しますので、ファンの皆さん、引続き応援宜しくお願いしますね。

---

We hit 100 episodes in the blink of an eye! I was shocked when I heard about it! At this rate, we'll probably reach 200 episodes in another eye-blink! Lately I've been receiving messages at my house from fans almost daily; it makes me so happy. Even when I'm out walking, people often tell me, "I watch the show each week" or "It's so interesting". My goal is for Dragon Ball Super to reach 700 episodes (7 for the number of Dragon Balls), so all you fans, please keep cheering me on.
By the official website's count of 153 Dragon Ball television episodes, 291 Dragon Ball Z television episodes and two specials, 64 Dragon Ball GT television episodes and one special, 159 Dragon Ball Kai television episodes, and now 100 Dragon Ball Super television episodes, the series is up to 770 individual episodes aired.
Toshio Furukawa (Piccolo) took to Twitter with a doodle and brief comment of his own regarding the milestone: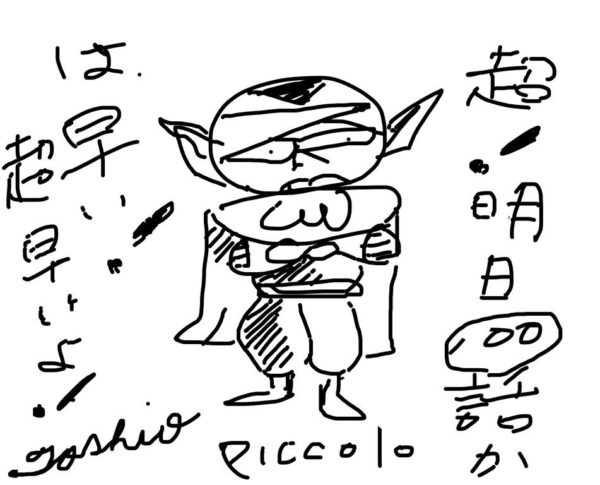 Super's 100th episode is tomorrow! That's fast! Super fast!
The Dragon Ball Super television series airs Sunday mornings at 9:00 a.m. on Fuji TV in Japan. The series now receives weekly simulcast streams on services such as Crunchyroll and Daisuki. FUNimation has also announced their American distribution license for the series, with the English dub beginning earlier this year on Cartoon Network, and the first home video release kicking off next week.