The latest addition to our "Press Archive" is a little more recent than most of the other items — particularly yesterday's Harmony Gold review from 1991! — and while it does not necessarily provide as deep an insight into what we think of as the series itself, it does give a unique view into the larger franchise's grip on popular culture at a key point in time.
This Dragonball: Evolution feature article from the June 2009 issue of Inside Kung-Fu magazine introduces the live action film's cast and crew, touching on training regimens, special effects, stunts, and more.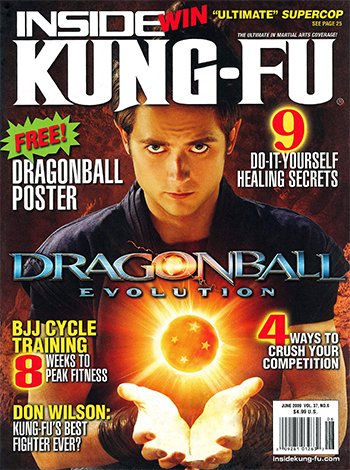 Readers may also wish to check out original author Akira Toriyama's 2013 comments from the Dragon Ball Z: Battle of Gods theatrical program and interview with Asahi Shimbun Digital to put Evolution's legacy in context with where the franchise subsequently went.