Continuing onward from the Kōzō Morishita interview, our latest translation comes from the the Dragon Ball GT Dragon Box's "Dragon Book" yet again in the form of a story-focused Q&A session with script writer Atsushi Maekawa.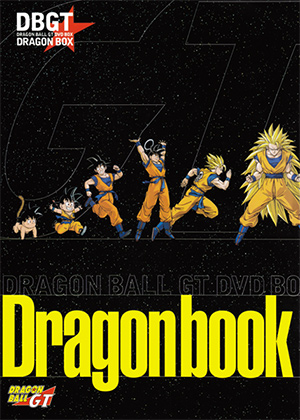 Maekawa was the most prolific of writers during Dragon Ball GT's run, handling 28 episodes and the television special himself. In the Q&A, Maekawa shares some of the story points that ultimately went undeveloped in the series, such as a series of episodes that would have focused on Gohan's return to the battlefield:
For instance, in Gohan's case, there was apparently so much as an "Ultimate Gohan" concept in Dragon Ball Z, where he was a super-warrior with might surpassing Goku, but in GT, he's a scholar who's given up fighting almost entirely. But for someone who had given up fighting like that to return to the front lines, I thought that naturally there needed to be quite a bit of drama involved.

Around the Super 17 arc in the animation, he came back as a super-warrior all of a sudden, but actually, I personally wanted to put in a heroic episode telling the reason he started fighting again. For instance, people he loved, like Videl, had been hurt, and when in the depths of anguish, he happened to open up his wardrobe, inside was his dōgi from fondly-remembered times. Together with the line, "To think there'd come a day I'd wear this again…", he brushes off Chi-Chi, who in tears is trying to stop him, and makes a shocking, lightning entrance on the battlefield. Considering the status of the character, I wanted to spend one or two episodes showing that level of resolve, and I recall having even written the plot for it. But it's a subplot that diverges from the main story, I guess you could say, so due to various circumstances, it never came to fruition, and it ended up stopping at the level of, he takes off his glasses, and takes on the eyes of a warrior. (laughs)
Maekawa also details the thought process and direction behind the very end of the Dragon Ball GT television series, addressing whether or Goku died during his battle with Yi Xing Long and his departure with Shenlong:
To be honest, in GT episode 63, just before the final episode, a big change comes over Goku. Those who watched carefully might have noticed, but… In that episode, Goku, who takes Yi Xing Long's attack, sinks to the bottom of a deep hole. That is the turning point. Afterward, Goku still continues the battle, but what's different from before is that he's cloaked in an aura that won't let any attack near him.

It might be that he died there, or it might be that he became something else entirely. I'll leave that decision to the imaginations of everyone who watched. However, the Goku up to that point that everyone knows clearly does not appear after that.
Our "Dragon Ball GT Ending Analysis" has been updated with some of this information, as well as tidbits from the Morishita interview. This Q&A has been archived in our "Translations" section.