The seventh Daizenshuu — the "Large Encyclopedia" — contains a wealth of both in- and out-of-universe information about the Dragon Ball franchise. From a tour of the cosmos to the special attack dictionary, it has long been held as one of the most comprehensive sources available from the original rights-holders.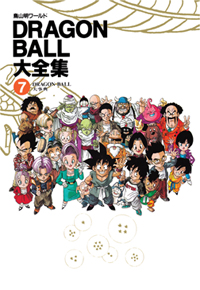 Often overlooked is a short, single-page Q&A session with original author Akira Toriyama entitled "Secret Stories of the Dragon Ball Characters". In it, Toriyama details a few quick tidbits: Lunch's disappearance, the origins of No. 17 and 18 as delinquents, the fate of the Pilaf gang, Kuririn and No. 18's relationship, and differences between the different timelines' respective Trunkses.
This Q&A has been archived in our "Translations" section. Be sure to also check out our "Rumor Guide" entry on Lunch's disappearance!