One of the most repeated "facts" in Dragon Ball fandom — perhaps only rivaled by "Akira Toriyama intended to end the series with Freeza" — is that Toriyama "forgot" about the character Lunch. Introduced in the second story arc and sticking around through the 23rd Tenka'ichi Budōkai, Lunch was an integral part of the core group that is effectively written-out of the story with no dramatic fanfare.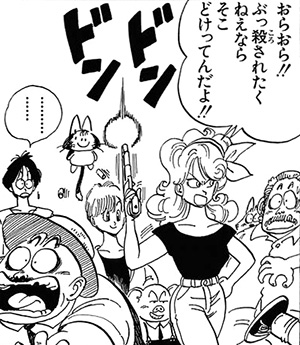 Wait: was she written out, or did the author actually forget about her? Turns out it's a little of both, but likely not in the way that you think!
In conjunction with our recent translation of Daizenshuu 7's "Secret Stories of the Dragon Ball Characters" Q&A with Akira Toriyama, check out the most recent addition to the "Characters" page of our "Rumor Guide", detailing in-depth how Toriyama simultaneously forgot and never-actually-did-truly-forget about Lunch!