Bandai Namco has revealed Fu as a playable character in the forthcoming "Extra Pack 2" downloadable content for Dragon Ball XENOVERSE 2.
Some things to expect in Xenoverse 2 – Extra Pack 2: A mysterious new character, Fu. A new story mode where your Time Patroller embarks on a mission w/their master. Customization for the DRAGON BALL Characters. New "Irregular Attacks". Extra Pack #2 will be out in Feb. 2018! pic.twitter.com/Hk8xQljZHk

— Bandai Namco US (@BandaiNamcoUS) December 18, 2017
The announcement comes in conjunction with a tease in this week's February 2018 issue of V-Jump: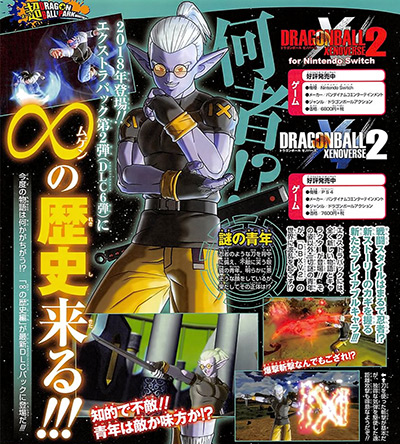 Mysterious Youth: a bespectacled youth with a fearless smile and a ninja-like blade on his back. He clearly looks evil, but who is he really?!
Fu was originally designed — as a child — for the now-defunct Dragon Ball Online MMORPG: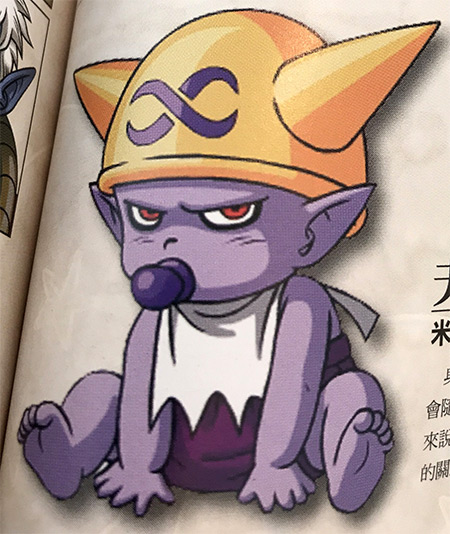 Fu
Mira and Towa's Child

A mysterious baby who has inherited his father Mira's great power; it is believed he will gradually awaken to this power as he grows up. Unable to express himself or act on his own, it seems Mira exerts a substantial influence on him. In the future he will grow into a key figure with tremendous influence on the world.
During Bandai Namco's preview for the first "Extra Pack" back in September, the company teased:
In the new DLC releasing this winter, new fighters will be yours!! In addition, that person who shook the "future" will appear.
Datamining into the game's recent updates earlier this month also hinted heavily toward the upcoming Fu inclusion.
Developed by Dimps for Bandai Namco, Dragon Ball XENOVERSE 2 is available worldwide for the PlayStation 4, Xbox One, PC (via Steam), and Switch. In North America, the game launched for consoles 25 October 2016 with a PC release following 28 October 2016. In Europe, the game launched across all platforms 28 October 2016. In Japan, the game launched on the PlayStation 4 console 02 November 2016. The Nintendo Switch port was released in Japan and internationally in September 2017.
Retailing for $9.99 in America (with varying price points worldwide), the first "extra" pack is not covered by the game's original "season pass" and must be purchased separately (or for $16.99 in a bundle alongside "Extra Pack 2").