This week on the podcast, we follow up on a previous bonus episode — one all about the song "Battle Point Unlimited" — and explore the song "Solid State Scouter" from the 1990 Bardock television special.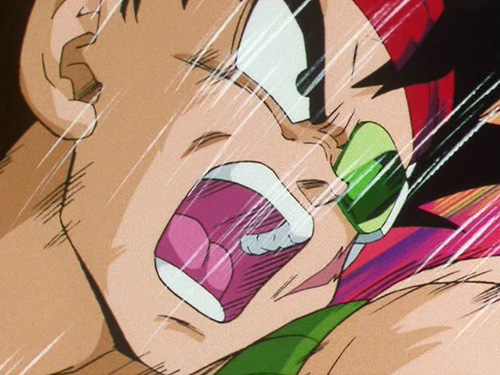 Show Description
Bonus episode! Tune in as Mike provides a complete history of the Dragon Ball Z Bardock television special insert song "Solid State Scouter" by Dragon Magic Orchestra. What makes the song so unique and memorable, and who actually made it?!
Referenced Sites
How to Listen
This bonus episode is exclusive to the website and regular podcast subscribers. Our podcast feed is available via iTunes and/or Google Play Music. You can also listen to this episode by directly downloading the MP3. Enjoy! Discuss this episode on the Kanzenshuu forum.
Supplemental Listening
For episode 10 of the revised lo-fidelity podcast, Mike and Jeff reviewed Yellow Magic Orchestra's for 1979 album, Solid State Survivor. Fans of any type of music — not exclusive just to "anime" or "game" music! — will surely find something to love in this landmark album.