The official Dragon Ball website's twenty-third entry in "The Nearly Complete Works of Akira Toriyama" — an on-going series highlighting rare and important pieces of the author's work over the years — is the cover for the Dragon Quest IV strategy guide — released 11 February 1990 alongside the game itself — featuring an original illustration from Toriyama himself.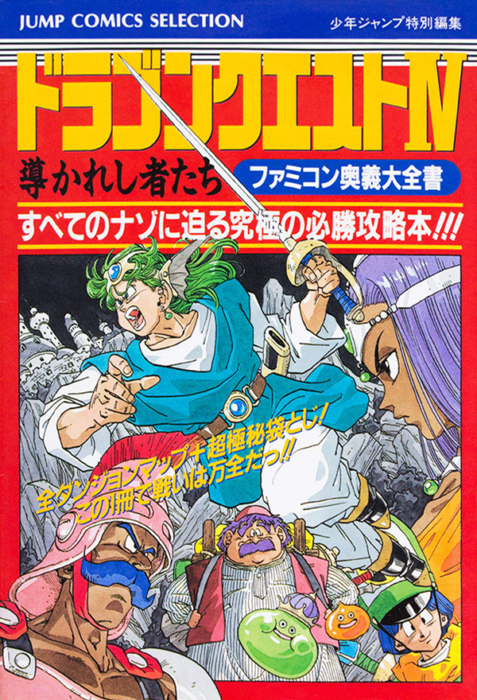 The website's writeup mentions the fact that Toriyama drew both the cover and title page for the strategy guide, which was rare for him, making this book somewhat special.
As with the prior three games — see previous citations in this series for Dragon Quest II, Dragon Quest III, and Dragon Quest VI — Toriyama provided character and monster designs for Dragon Quest IV.
Toriyama's comment in July 1989 alongside chapter 233 of the Dragon Ball manga references an early look at the game:
ドラクエⅣのデモ画面を見ました!スケールの大きさ、面白さにビックリ!早くしたい!!<明>
---
I saw a demo screen of Dragon Quest IV! I was amazed at its large scale and the fun of it! I want to play it soon!! <Akira>
Toriyama's comment in October 1989 alongside chapter 245 of the Dragon Ball manga references him having an opportunity to play through the game early:
なんと!!ドラクエⅣの見本版を借りて最後までやりました!!面白い!!期待通りの◎(にじゅうまる)です!!<明>
---
Whoa!! I borrowed the demo version of Dragon Quest IV and played it to the end!! It's fun!! A perfect 10, just as I anticipated!! <Akira>