Following the tragic death of voice actress Hiromi Tsuru last November, the official Dragon Ball Super Twitter account has announced Aya Hisakawa as the replacement voice actress for Bulma in the Dragon Ball franchise.
今後の「ドラゴンボール」シリーズのブルマ役についてご報告です。
TV「ドラゴンボール超」では、2月18日放送予定の第128話にご生前の鶴ひろみさんに演じて頂いたブルマが登場いたします。
今後は後任として久川綾さんにブルマ役を演じて頂くこととなりました。
今後とも宜しくお願いいたします。

---

Information regarding the role of Bulma in the Dragon Ball series from this point forward.
In episode 128 of the Dragon Ball Super TV series airing February 18th, the role of Bulma will be portrayed by Hiromi Tsuru-san prior to her passing.
Following that, Aya Hisakawa-san will be her successor and take up the role of Bulma.
We ask for your continued support moving forward.
The announcement comes on the heels of a short preview of Bulma within last week's next-episode-preview for episode 128 of Dragon Ball Super, and more specifically the perhaps-unintended release of a commercial for Kaoh cleaning products featuring Vegeta and Bulma; in the commercial, Bulma appeared to be voiced by Hisakawa. The tweet (and respective video) have since been removed from their original sources.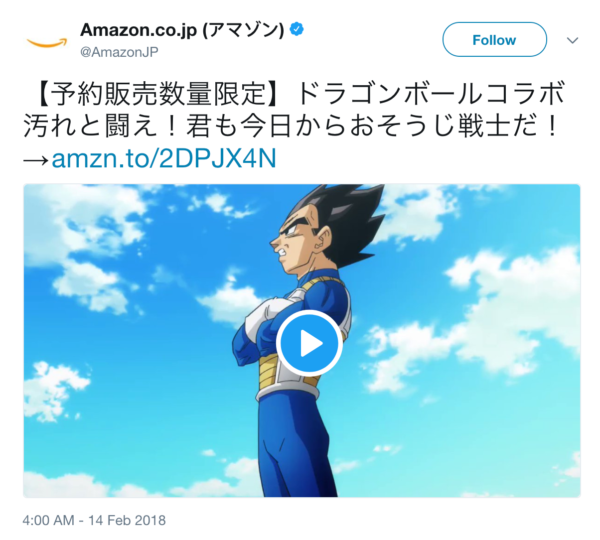 [Reserved sales, quantities limited] Dragon Ball collaboration: Fight against filth! From this day on, you too are a cleaning warrior!
Hisakawa is perhaps best known as the original voice of Sailor Mercury in the Sailor Moon franchise, and has performed in a variety of shows including Ah! My Goddess, Revolutionary Girl Utena, Trigun, Cardcaptor Sakura, etc. Hisakawa played the minor character "Chiko" in episode 16 of the Dragon Ball Z television series.
Tsuru had also played the roles of Bra and Tights during their various appearances, as well as the crying voice of baby Trunks.
UPDATE: Amazon Japan issued an apology later that day for their accidental early posting of the commercial, which was intended to go live on the 19th (and later did as planned).