The official Dragon Ball website's thirty-first entry in "The Nearly Complete Works of Akira Toriyama" — an on-going series highlighting rare and important pieces of the author's work over the years — is the character design for the male protagonist character from the 2015 video game Dragon Quest Heroes: The World Tree's Woe and the Blight Below.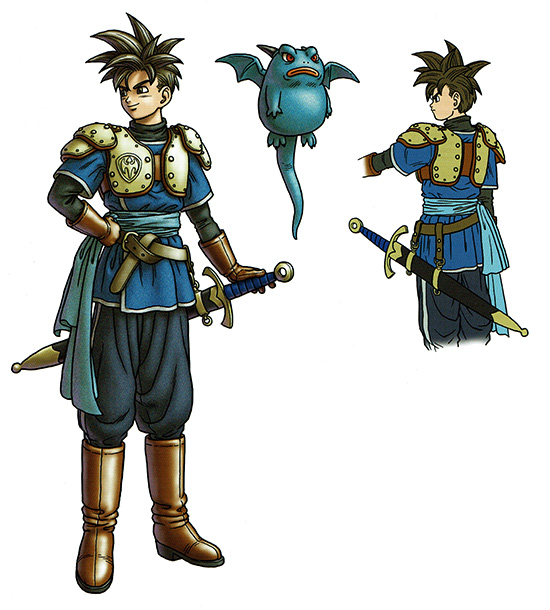 The artwork was recently included in the "Akira Toriyama Dragon Quest Illustrations" hardcover book released in 2016.
The character is named "Luceus" in the international English localization, while he is named "Akuto" (アクト) in Japanese. A female protagonist was also designed by Toriyama: "Aurura" in the English localization, "Meer" (メーア; Mēa) in the original Japanese. The website's write-up also notes that Toriyama provided a design for the character Gagora.
Developed by Omega Force and originally released on the PlayStation 3 and PlayStation 4 in Japan (later receiving an international PlayStation 4 and PC release, along with a Nintendo Switch port), The World Tree's Woe and the Blight Below is an action game in the "Warriors" (or "Musou") vein, akin to the developer's Dynasty Warriors series.
A sequel — Dragon Quest Heroes II: Twin Kings and the Prophecy's End — would see a release in Japan in 2016 and internationally in 2017.
As with prior games in the franchise — see previous citations in this series for Dragon Quest II, Dragon Quest III, Dragon Quest IV, and Dragon Quest VI — Toriyama provided a number of character designs for Dragon Quest Heroes.