Following up on the February and March update roadmap detailed last week, Bandai Namco has further detailed specific mode and character updates coming to Dragon Ball FighterZ: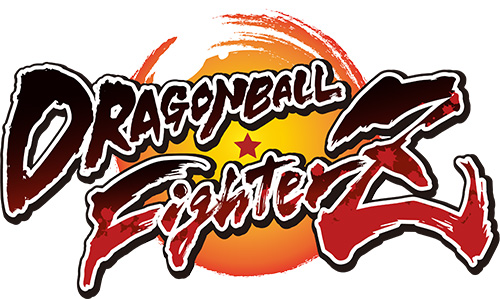 MODES –
PARTY MATCH: Added the Party Match feature which enables automatic match-up with 5 other players to play a Party Match.

REPLAY CHANNEL: Expanded Replay Channel functions (added "Followed Player Channel" and "Search Channel") – Previous replay data will be deleted

RANKED MATCH / CASUAL MATCH: Added controller vibration to indicate when an opponent has been found

ARCADE MODE: Added "Return to Character Selection" and "Return to Course Selection" after completing a course

TRAINING MODE: Fixed a bug that shows the Dragon Balls collection animation while options were set on "Do not display"

TRAINING MODE: Fixed a bug that made the Assist Gauge recover when player guards continuously

BATTLE TUTORIAL: Fixed a bug that prevented the UI to be displayed properly when player passes the objective right after the beginning of the match

CHARACTERS –
GOKU BLACK: Fixed a bug that prevented the character to disappear when Goku Black's Special Move " The Work of a God " was used after an Ultimate Z Change

ANDROID 21: Fixed bug that prevented Android 21 from disappearing immediately after she is called in for a Z-Assist and the main character takes damage

ANDROID 21: Fixed a red visual bug when Android 21 is called in for a Z-Assist and the main character takes damage

FRIEZA: Fixed a bug that prevents Frieza to properly use "You Must Die by My Hand!" when lying on the ground after his Golden Frieza transformation

HIT: Fixed a bug that prevents the "Super Ghost Kamikaze Attack" effect to disappear when used during Ultimate Z Change and Hit's Meteor Special Attack

HIT: Fixed a bug that prevents the Z-Assist character to disappear when the main character is damaged at the very same moment by Hit's "I Keep Improving" attack

TIEN: Fixed a bug that makes a character invisible when both the main character and Z-Assist character are damaged by Tien's attack "Farewell, Tien…"

CAPTAIN GINYU: Fixed a bug that allows Ultimate Z Change to be performed with less than 3 gauges after performing "Powerful Energy Wave"

MAJIN BUU: Fixed a bug that makes the opponent invincible if Majin Buu's "Standing Light – Follow Up 2" and the opponent's Super Dash hit simultaneously

ANDROID 18: Fixed a bug of voice/mouth synchronization when special dialogues are played against Piccolo and Vegeta

OTHER FEATURES –
SHENRON: Fixed a bug that prevents Destructive Finish and Stage Destruction effects to appear with a character resurrected by Shenron

SUPPORT CHARACTERS: Fixed a bug that prevents voices of Support Characters (like Android 17 or Ginyu Force) to be played normally when called into battle

DRAGON RUSH: Fixed a bug that reversed the guard controls when a character is being changed by a Dragon Rush
The 3-on-3, "2.5D" fighting game is developed by Arc System Works for the PlayStation 4, Xbox One, and PC (via Steam). The game runs at a 1080p resolution and 60fps frame rate, with higher resolutions available on the PlayStation 4 Pro and Xbox One X consoles, as well as the PC. Playable characters include Son Goku, Son Gohan (Cell arc design), Vegeta, Freeza, Cell, Boo (Good), Trunks, Piccolo, Kuririn, #16, #18 (with #17), Yamcha, Tenshinhan (with Chiaotzu), Ginyu (with teammates), Nappa (with Saibaimen), Gotenks, Son Gohan (Boo arc design), Boo (Pure), Hit, Beerus, and Goku Black (with Zamasu), as well as "Super Saiyan God Super Saiyan" (SSGSS, or "Super Saiyan Blue") versions of Goku and Vegeta that can be accessed early via pre-orders or unlocked through gameplay. The Akira Toriyama-designed "#21" has also been revealed as a new character central to the game's story mode.
Dragon Ball FighterZ was released 26 January 2018 in North America and Europe, and 01 February 2018 in Japan.
Alongside its Japanese release, Bandai Namco announced that they had shipped two million copies of the game, making it the fastest-shipping game in the franchise's history.
Arc previously worked on Dragon Ball Z: Extreme Butōden for the Nintendo 3DS (which Dragon Ball FighterZ producer Tomoko Hiroki also served as producer on), as well as the Super Sonic Warriors games (Bukū Tōgeki and Bukū Ressen) on the Nintendo Game Boy Advance and Nintendo DS. The developer is otherwise known for their Guilty Gear and BlazBlue series of fighting games.