The official Dragon Ball website's thirty-second entry in "The Nearly Complete Works of Akira Toriyama" — an on-going series highlighting rare and important pieces of the author's work over the years — is the author's design for the main character of 1991's Super Sense Story, "Neo":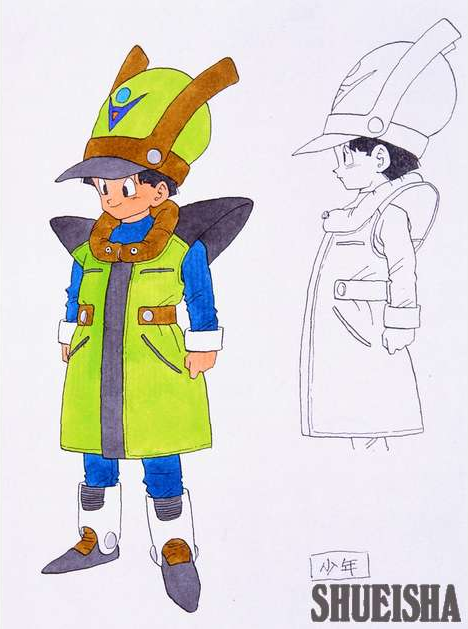 Super Sense Story — illustrated by Toriyama — was a collaboration between the car manufacturer Honda and Shueisha's Weekly Shōnen Jump. Through its whimsical collection of characters, robots, and landscapes on Planet Neo, the picture book promotes proper traffic safety via its characters' titular "Super Sense" ability.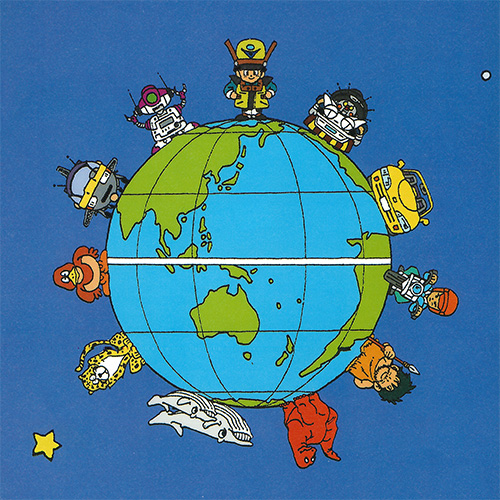 In many ways, the logo on Neo's hat and spaceship feels like an early draft for the evolving Galactic Patrol symbol that would later be seen in Sachie-chan GOOD!, Jiya, and Jaco the Galactic Patrolman. It also shares similarities with the Ginyu Special-Squad logo, which would have been roughly concurrent with this publication.
Thanks to Nickolaus for the additional image!