Following up on and inspired by the most recent "The Nearly Complete Works of Akira Toriyama" entry, the latest addition to our "Translations" archive is a joint interview between Akira Toriyama and Osamu Akimoto, the author of Kochira Katsushika-ku Kameari Kōen Mae Hashutsujo ("This is the Police Station in Front of Kameari Park in Katsushika Ward"), or more commonly, KochiKame.
Originally published in the 1990 Akira Toriyama: The World "Special Illustrations" book, the brief interview features the two authors discussing the creative origins of their characters, working in a "super deformed" style, and more.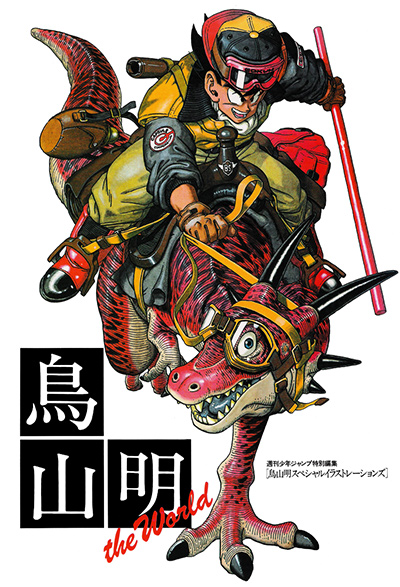 Toriyama: Recently, I've oddly being doing things more on the story side than the gags; I suppose you could say I've gotten into a bind, or rather, it's become a comic of escalation, so in a way it's pretty tough. In my case, when it comes to the enemies of the protagonist, I have to make them a different type from the previous villains. But it's hard. I can't come up with anything completely new.

Akimoto: When it comes to the protagonist's rival, on the other hand, the concepts you can make are unlimited, so that might be hard too. In my case, I sort of have them move together with the main character, so as long as I have the protagonist, I can make it work.

Toriyama: Ryō-san is extremely idiosyncratic, or rather, he has his own flavor, so I think it's nice that you have this one pillar supporting the whole thing. On that point, Goku is the type who wouldn't talk if there were a lot of people around, so if I put out too strong a character, he could get upstaged. So I try to write him to be as much of a lone-wolf sort as possible.
This interview has been archived in our "Translations" section.