Each month, Toyotarō provides a sketch — as well as a brief comment — on the official Japanese Dragon Ball website for a character that has not yet appeared in Dragon Ball Super. Thus far, Toyotarō has provided sketches of #8, Lunch, and Chapa with Oob. For his March entry, Toyotarō has contributed a sketch of Tambourine: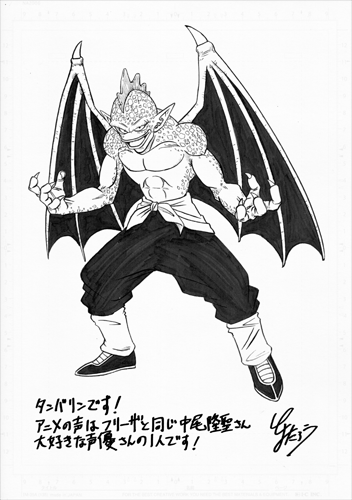 It's Tambourine! In the anime he has the same voice as Freeza: Ryūsei Nakao-san, one of my favorite voice actors!
While Tambourine appeared as a phantom enemy in Dragon Ball Super episodes 75 and 76, this was not seen in Toyotarō's manga.
This sketch and comment set has been added to the respective page in our "Translations" archive.