The official Dragon Ball website's fifty-first entry in "The Nearly Complete Works of Akira Toriyama" — an on-going series highlighting rare and important pieces of the author's work over the years — is a jacket image Toriyama contributed for George Tokoro's August 1981 Fuel Album.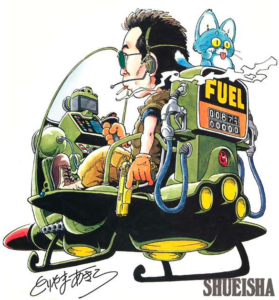 The album's 2009 CD reprint also included a replica of Toriyama's artwork.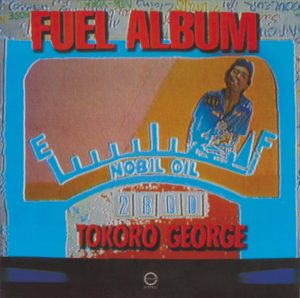 Toriyama cited actor/comedian/singer-songwriter George Tokoro — alongside Yellow Magic Orchestra — as one of his favorite artists just a year earlier in his September 1980 Pafu "Mangaka Who's Who" interview:
While it does kind of feel like I'm late to the party, I seem to like Yellow Magic Orchestra. No song in particular. Come to think of it, George Tokoro is good, too.