The official Dragon Ball website's fifty-eighth entry in "The Nearly Complete Works of Akira Toriyama" — an on-going series highlighting rare and important pieces of the author's work over the years — is Toriyama's illustration and message from his March 1985 Bird Land Press fan newsletter in celebration of his 30th birthday: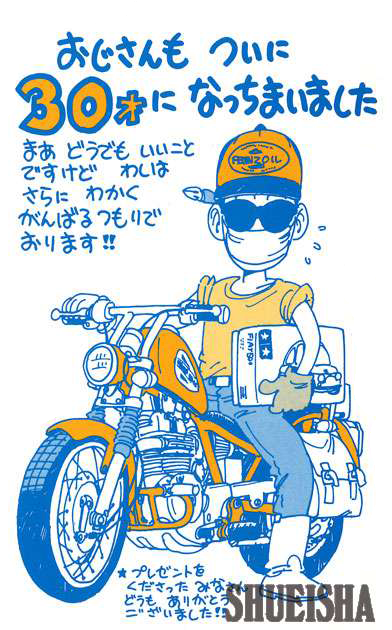 This old geezer has finally turned 30.

Well it doesn't really matter to me, but I plan on giving it my all like I'm even younger!

*Thank you very much to everyone who sent me presents!
Akira Toriyama turned 63 years old yesterday.