The official Dragon Ball website's seventy-second entry in "The Nearly Complete Works of Akira Toriyama" — an on-going series highlighting rare and important pieces of the author's work over the years — is Toriyama's character design for Chaco Yutani, a new character introduced for Tobal 2, released on the original Sony PlayStation 21 years ago today (25 April 1997):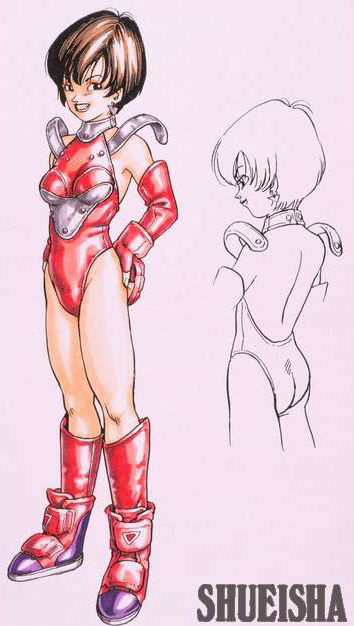 The official website's write-up includes an original comment from Toriyama during this design period:
ちょっとサービスして、肌の露出をアップしてみた。ポリゴンにすると、さらにムチムチでいい感じすね!

---

I upped the amount of skin in the name of fan-service. Once she's made polygonal, she should be even more nice 'n' curvy!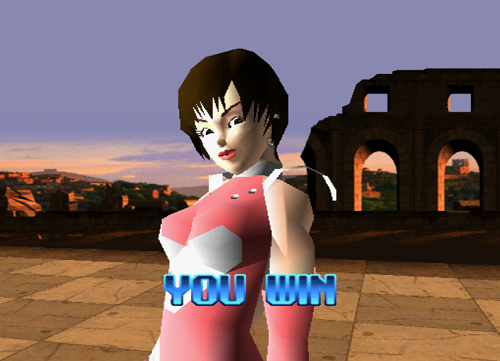 As with games such as Dragon Quest and Chrono Trigger, Toriyama contributed character designs for Tobal No.1, a fighting game developed by DreamFactory for Square. Toriyama's robo-persona — used both as a self-insert character in various series as well as in otherwise "real-life" depictions — first made an appearance as a hidden playable character in Tobal No. 1, requiring the player to complete Udan's Dungeon in the game's quest mode. While Tobal No.1 received an American release in 1996, Tobal 2 unfortunately never received an international release.