Alongside a two–part podcast series on this material, we are excited to debut a new expansion in our "Manga Guide":
The main listing page contains links to overviews of Dragon Boy and The Adventure of Tongpoo, two short stories Akira Toriyama developed and published in 1983 that served as obvious and intentional stepping stones toward Dragon Ball. Each page in the guide contains a full synopsis, character name breakdowns, comparisons with later Dragon Ball scenes, and much more.
In addition, the main "Dragon Ball Prototypes" page contains a complete overview for three drafts that would serve as the direct basis and development for Dragon Ball itself, taking us from a straight Journey to the West adaptation to the story of a boy with a tail going on a grand adventure with his new female companion.

Tied in with this, we also have a new translation for the archive: "The Making of Dragon Ball" from Bird Land Press 15, the November 1984 entry in Akira Toriyama's official fanclub newsletter. In this particular issue, Toriyama describes the development process in his own words, and at a unique point in time: right as Dragon Ball begins serialization!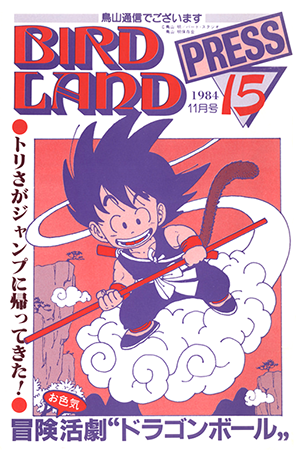 Visit the new guide section and enjoy the new article translation!