The official Dragon Ball website's seventy-eighth entry in "The Nearly Complete Works of Akira Toriyama" — an on-going series highlighting rare and important pieces of the author's work over the years — is a collection of rough sketches circa 1988 for character designs at the 23rd Tenka'ichi Budōkai.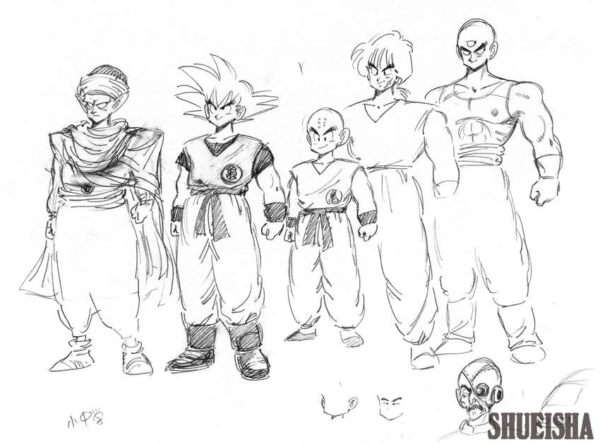 The website's commentary notes that this is the first design sketch for Ma Jr. (Piccolo Jr.). Also pictured are Son Goku, Kuririn, Yamcha, Tenshinhan, and Tao Paipai as a cyborg.
May 9th has always been a special day in the Dragon World, most significantly as the in-universe date in which the world was taken over by the Demon King Piccolo; the date then also serves as the birth date of Piccolo Jr. later in the story. May 9th is also an out-of-universe pun on "Goku", where the date's numbers, "five" and "nine", can be pronounced as go and kū, respectively. May 9th was officially recognized as "Goku Day" in Japan back in 2015.