This week on the show we do a bit of news catch-up! Tune in for analysis on new character designs revealed for this year's upcoming Dragon Ball Super theatrical film (via today's July 2018 issue of Shueisha's V-Jump magazine), as well as a quick recap of what (little!) we know about an upcoming Dragon Ball Heroes promotional animation.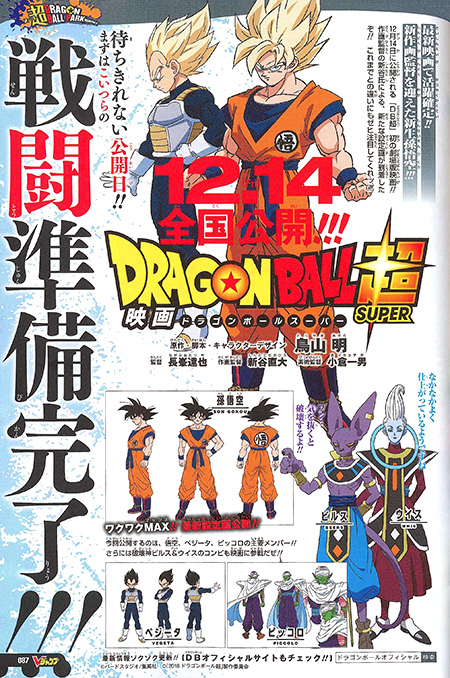 SHOW DESCRIPTION:
Episode #0443! Mike, Julian, and Ajay discuss new character designs revealed for the upcoming 2018 "Dragon Ball Super" theatrical film as well as a recent interview with Dragon Ball Room manager Akio Iyoku. Stay tuned for a brief chat about a new "Dragon Ball Heroes" promotional anime, which could either be something or… well, it sure will be a thing.
REFERENCED SITES:
Our podcast available via iTunes and/or Google Play Music, or you can pop the direct RSS feed into the program of your choice. You can also listen to this episode by directly downloading the MP3 or by streaming it on SoundCloud or YouTube. We invite you to discuss this episode on our forum.