The official Dragon Ball website's eighty-ninth entry in "The Nearly Complete Works of Akira Toriyama" — an on-going series highlighting rare and important pieces of the author's work over the years — is Toriyama's original design for a plane, which was subsequently rendered in CG for the cover of the November 1992 issue of Shueisha's V-Jump magazine. In addition to the color illustration, Toriyama provided designs from all angles of the plane in order for the CG artists to accurately replicate it in a 3D environment.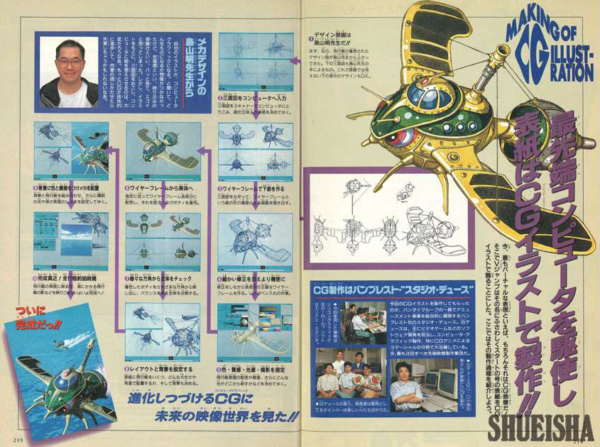 Reflecting on the cover, Toriyama stated: "If CG advances to the point where it can replicate the feel of something hand-drawn, then I might be out of a job."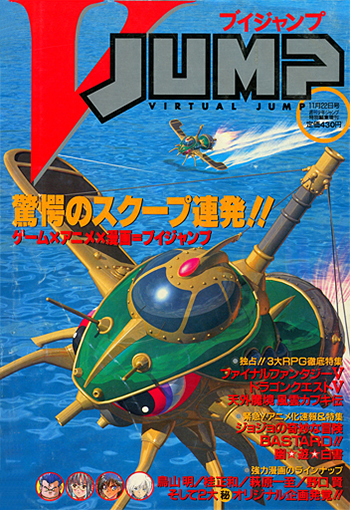 V-Jump ("Virtual Jump", Shueisha's multimedia-focused magazine covering video games, manga, anime, etc.) initially ran from 1990-1993 in a variety of trial issues and release schedules, before solidifying itself as a monthly magazine in May 1993 (as the July 1993 issue) under the leadership of Kazuhiko Torishima, Akira Toriyama's former editor.