The latest addition to our "Translations" archive is an interview with Akio Iyoku posted to the Dragon Ball Official Site back in April. In the interview, Iyoku — editor-in-chief of V-Jump as well as head of the "Dragon Ball Room" — discusses how the upcoming Dragon Ball Super theatrical film came to be, working with original author Akira Toriyama, the selection process leading to Naohiro Shintani as the animation supervisor and character designer, and much more.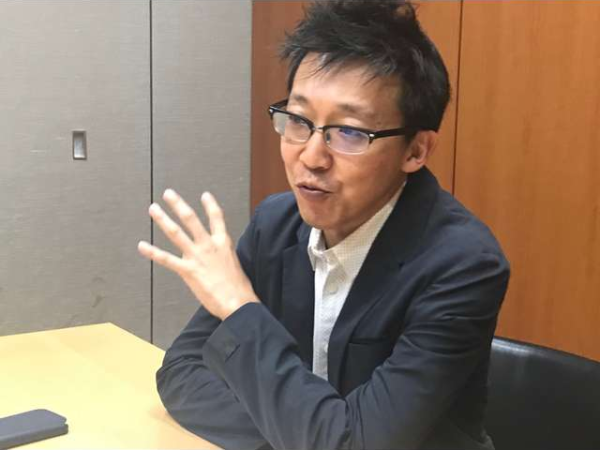 How was Naohiro Shintani, the animation supervisor, who is also doing the character designs, chosen?
First there was an audition, where we had quite a number of people draw for us. For the art style, one of the points Toriyama-sensei focused on was whether the front-facing, straight-standing pose looked cool or not. This is actually incredibly difficult; when he turns to the side, to a certain extent it'll look good, but when you have him face forward and just stand normally, it's often the case that it doesn't look right. As for whether they can draw Goku's face well, as long as they can really draw, they can learn how to draw it afterward, so to start with, we placed importance on the fundamentals.

Did Toriyama-sensei focus on any other points as well?
Toriyama-sensei checked the balance of the body very carefully, such as whether the artist properly understood the posture of the body within the dōgi. Through such checks, Toriyama-sensei himself ultimately decided on Naohiro Shintani-san. It helps that Shintani-san is used to drawing Dragon Ball, but he is currently in the process of getting even better, so I personally am really looking forward to that.
As of this interview's original publication (29 April 2018), only Shintani's character design and the short teaser trailer had been publicly revealed. During a live stream to promote the Dragon Ball Legends mobile game, Iyoku and Norihiro Hayashida (Toei Animation Dragon Ball Super movie producer) shared the teaser trailer and discussed related tidbits about the upcoming film. Check out Episode #0436 of our podcast for additional commentary about this interview, the designs, etc.
This interview has been archived in our "Translations" section.