Ahead of next week's 2018 No. 33 issue of Weekly Shōnen Jump celebrating the magazine's 50th anniversary, Shueisha has shared the issue's cover artwork and a few details about what to expect inside: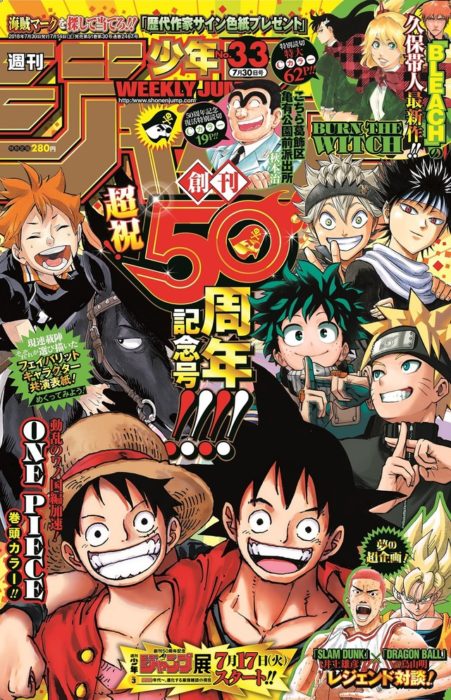 For the cover artwork, authors currently in serialization drew their favorite characters; of note for Dragon Ball fans, One Piece author Ei'ichirō Oda drew Luffy along with Son Goku: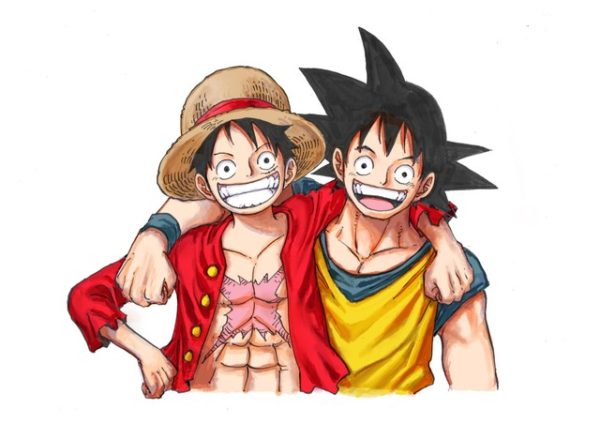 Original Dragon Ball author Akira Toriyama also contributed an image of Son Goku with a brief message: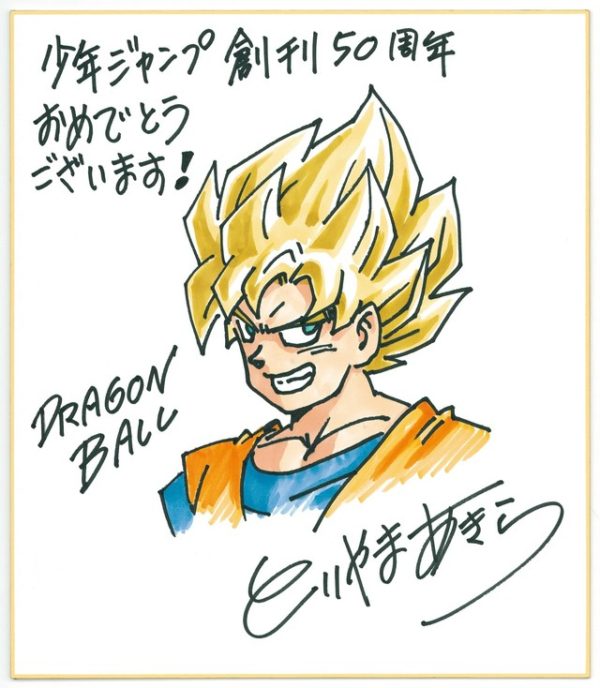 Congratulations Shōnen Jump on your 50th anniversary in publication!
The upcoming issue — due out this Saturday, 14 July 2018 (ahead of the normal Monday publication schedule due to the Marine Day holiday) — will also include an interview with Toriyama and Slam Dunk author Takehiko Inoue.
The first issue of Weekly Shōnen Jump was dated for 01 August 1968; the cover date of 30 July 2018 for the upcoming issue roughly coincides with this 50th anniversary.