Following its original Japanese publication last Saturday in Shueisha's Weekly Shōnen Jump 2018 No. 33 issue, Viz has translated in full and included its Akira Toriyama (Dr. Slump, Dragon Ball, et al.) and Takehiko Inoue (Slam Dunk, Vagabond, et al.) joint interview in yesterday's respective English-language edition of Weekly Shonen Jump.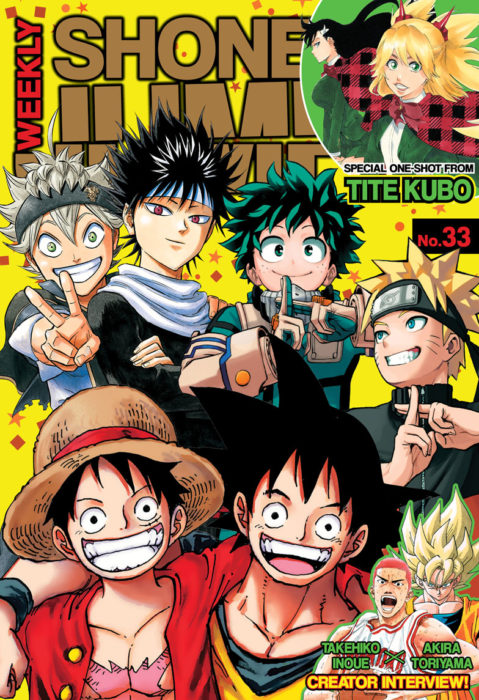 In the interview, the two authors discuss getting into the manga industry, the crunch of weekly serialization, specific techniques and instruments used in their own works, etc. In particular, Toriyama notes the extreme workload when publishing a special color chapter:
Torishima-san said I had to do two chapters in one week or I'd be too late. I was exhausted from having just finished some manga, so I replied that I could barely move my hands due to inflamed tendons. He told me to try writing my name, and I said, "Of course I can write my name!" Then he said, "If you can write your name, then you can draw manga!" What kind of logic is that?! [laughs]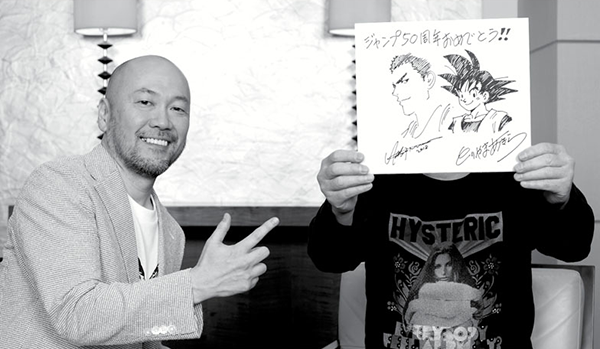 As a formal translation was made available from the official licensee alongside its original Japanese publication, we will not be adding our own translation of this interview to our website for the foreseeable future.
Viz's 2018 No. 33 issue of Weekly Shonen Jump is digitally available either as an individual issue for $0.99 or as a part of a monthly or annual subscription.