An "open beta" for the forthcoming Nintendo Switch edition of Dragon Ball FighterZ will be held this coming weekend (~09 August 2018 to ~12 August 2018 depending on the player's time zone and/or region).
This is the Open Beta for DRAGON BALL FighterZ.

The Open Beta servers are scheduled to be on at the following times:

August 9, 2018 at 9:00 PM to August 11, 2018 at 11:59 PM (PDT)

Go head to head in VS Online with no less than 23 characters and 13 stages. But don't forget to also stop by the Battle Tutorial to sharpen your skills and master all kinds of devastating techniques!

On top of this, get a taste at some additional features like Lobby Avatar Customization, Stamps and Replay Channel.

And no matter what happens, always remember that TRUE POWER KNOWS NO LIMIT!
The game client is available to download now from the eShop or Nintendo's website through a connected account.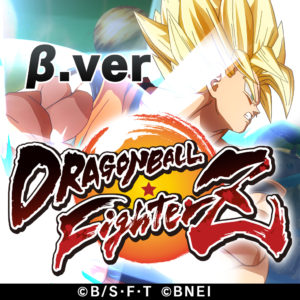 The Dragon Ball FighterZ Nintendo Switch port will see its release in Japan 27 September 2018 and in Europe and North America 28 September 2018. Pre-orders will include unlocks for Super Saiyan God Super Saiyan ("SSGSS", or "Super Saiyan Blue") versions of Son Goku and Vegeta, as well as an unlocalized download of the franchise's first fighting game, 1993's Dragon Ball Z: Super Butōden from the Nintendo Super Famicom (with a replacement musical score).