Our latest translation from the Dragon Ball Super: Broly promotional "newspaper" is the "Passionate Cross-Talk" with voice actors Masako Nozawa (Son Goku), Ryō Horikawa (Vegeta), Bin Shimada (Broli), and Ryūsei Nakao (Freeza).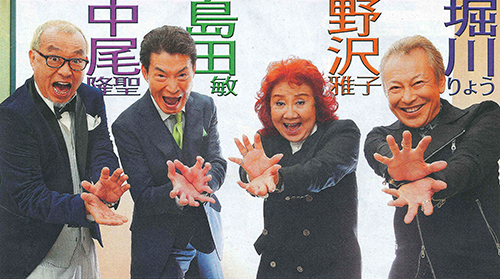 This item has been added to our "Translations" archive.
The Sports Nippon Dragon Ball Super: Broly Times is available for back-order purchase (as an add-on item) for ¥500 on Amazon Japan.