A spotlight on various Toei properties by WorldScreen.com appears to reveal and confirm additional episodes of the Dragon Ball Super television series from Toei Animation: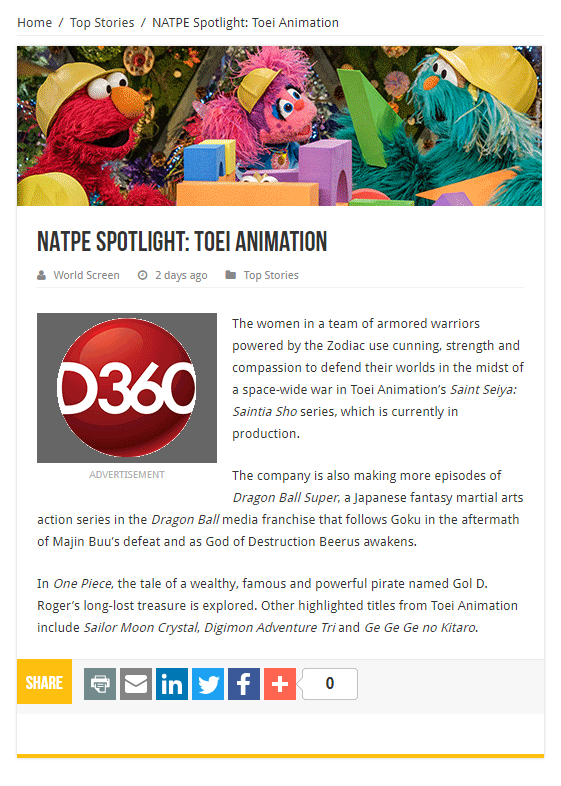 The company is also making more episodes of Dragon Ball Super, a Japanese fantasy martial arts action series in the Dragon Ball media franchise that follows Goku in the aftermath of Majin Buu's defeat and as God of Destruction Beerus awakens.
The spotlight comes during this week's National Association of Television Program Executives' event in Miami. WorldScreen.com has previously reported on various international licensing agreements for the Dragon Ball franchise, such as extensive Latin American deals.
The Dragon Ball Super television series concluded in March 2018 with 131 total episodes. FUNimation owns the American distribution license for the series, with the English dub airing on Cartoon Network, and the home video release reaching its seventh box set this coming April.
Special thanks to @Mendinso on Twitter and everyone else who brought this to our attention.
UPDATE 1: Anime News Network received a curiously-phrased denial from Toei Animation regarding the statement of "more episodes"-
International media news website World Screen posted a spotlight on Toei Animation on Monday and said that the company is "making more episodes of Dragon Ball Super." However, Toei Animation denied having "mentioned or announced" more episodes of Dragon Ball Super, and told ANN that the report "is not true at this moment."
UPDATE 2: A "correction" posted to WorldScreen.com this evening states-
Correction: The previously written article contained inaccurate information regarding the production of new Dragon Ball Super episodes. Toei Animation does not plan on producing new television episodes at this time.