Following up on plans previously detailed in the February 2019 issue of the License Global trade magazine, FUNimation (in conjunction with Toei Animation) has more formally unveiled plans for a potential 30th anniversary Dragon Ball Z Blu-ray set, which is stated to not be concretely planned for release and will require 2,500 fan reservations ahead of time to guarantee production:
SOMETHING LEGENDARY IS COMING…
It's been 30 years of Dragon Ball Z and we want to celebrate in the most perfect way—with you! With your help, we're going to make a collector's edition worthy of a series this big, happen. Here's a look at what you can expect from this epic collection:

The complete Dragon Ball Z series on Blu-ray with new bonus content
North America's first ever full-sized hardback artbook—available only in this set!
An exclusive collectible figure—not available anywhere else!

And there's so much more to come, but we can't do it without your help.

HOW THIS WORKS
In the coming weeks, we'll reveal full details of the set and open a reservation period for fans to reserve their copy of this must-have collector's edition. And while we'd like to just wish it into creation with the Dragon Balls, we're going to need at least 2,500 of you super fans to help make this happen!

We'll have full details and artwork to reveal soon—and you won't want to miss out! Be sure to keep up-to-date by signing up for emails.

F.A.Q.
WHY HOLD A RESERVATION CAMPAIGN?
Due to the high costs associated with the set, we need to guarantee a minimum number to print. We think a DBZ 30th anniversary set is an awesome idea, but we need to measure the interest!

WHY 2,500 UNITS?
This is the minimum build order for sets from our printers. This minimum makes sure that we can sell the product to you at an affordable price.

WHY ARE YOU HOSTING THIS HERE INSTEAD OF ON A PLATFORM LIKE KICKSTARTER?
The short answer? We aren't looking to crowdfund this set. We feel that Kickstarter and similar crowdfunding platforms are typically asking fans to fund the creation of new content, not something like a collector's edition which may be cool but isn't quite the same as new content. We love and support (and back!) lots of projects for new anime, new dubs, or new forays into the North American market, though!

IF THE SET DOESN'T HIT 2,500 UNITS, WILL IT REALLY NEVER BE CREATED?
We're holding ourselves to the commitment that your pledge actually means something and is more than a gesture, so if we don't hit the minimum, we will not create the set.
FUNimation and Toei's original teaser tweets specifically featured the four- and three-star Dragon Balls across each of the two unique postings, which are presented side-by-side in the announcement's respective imagery. No specific technical details on the potential forthcoming set have been explicitly detailed by the companies.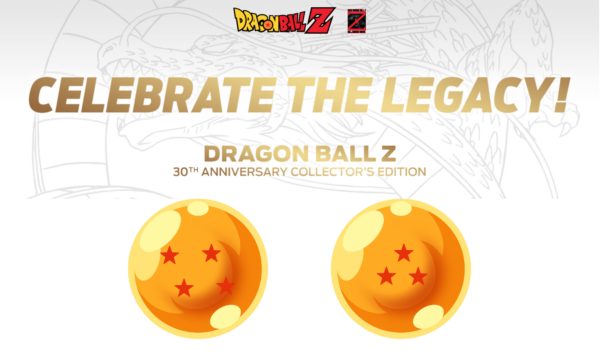 This would be FUNimation's third run of the Dragon Ball Z television series on Blu-ray: the cancelled "Level" sets originally released in 2011 (presented in the original 4:3 aspect ratio with a closer attention to detail in its remastering, suspended after two releases), and the completed "season" set release over the course of 2013-2014 (cropped to a widescreen aspect ratio with more automatic processes used in its remastering, completed in nine volumes). In 2013, FUNimation responded to a series of questions from the Kanzenshuu reader/listener/fan community regarding this change in production.
Viz released the first Daizenshuu ("Complete Illustrations") in its original hardcover format back in 2008, and have announced a forthcoming release of the Choōgashū ("Super Art Collection") for later this year.
Toei Animation recently completed a remastered Blu-ray release of the original 17 theatrical Dragon Ball and Dragon Ball Z films, which featured additional examples of self-censorship not present in the company's own versions distributed to Japanese streaming services earlier last year.