SHOW DESCRIPTION:
Episode #0469! Mike and Julian wrap up a two-part retrospective looking at official fusion designs created by fans. We conclude in 2016 with the "Dragon Ball Fusions" contest that spawned Great Satanman, Gorus, and Taks, and take a look at the surrounding circumstances that led to incomplete implementation all around!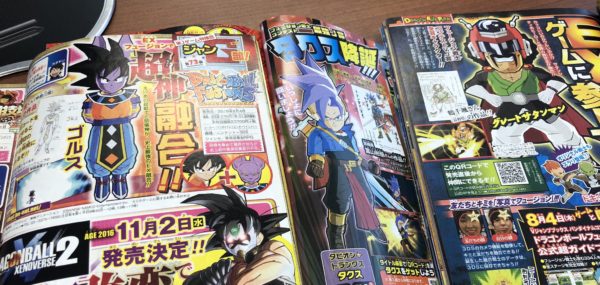 SEGMENTS:
00:13 – Introduction
03:27 – Fusion Designs
28:51 – Wrap-up
REFERENCED SITES:
Our podcast is available via iTunes and/or Google Play Music, or you can pop the direct RSS feed into the program of your choice. You can also listen to this episode by directly downloading the MP3 or by streaming it on SoundCloud or YouTube. We invite you to discuss this episode on our forum.